live and let live
I realize I am fortunate not to have felt compelled to modify anything. When I went to see Helene Cote (the Montreal General Gender Clinic therapist) as an outpatient a couple of years back she asked me how long I had been on hormones when I had never actually tried them. It should be noted that I was presenting as a female.
My genetics have helped me manage my dysphoria since I haven't had to look in the mirror thinking I had to change my face or body in order to blend in reasonably well as a taller than average woman.
We know it's not really about passing but about being left alone to be the persons we are. In the past it was about doing everything to be as close to a facsimile of a genetic woman as possible. Full blown transsexuals would disappear into the woodwork and start again in a different location where they could be treated and seen as any other woman. But in spite of their best efforts not everyone could escape detection.
Today some transgender people have refused to hide and some have come out when they were already living in stealth; I think of Geena Rocero as an example. Janet Mock, who would pass anyone's visual inspection as a genetic woman, wears her transgender status like a badge of honour which only helps those who don't have the same advantages.
If you think about it why should anyone have to hide? Is it to make everyone else feel more comfortable?
Some people are militant and refuse to submit to facial feminization surgery in order to appear more feminine. They want to be accepted for being who they are without having to pass an artificial approval rating. No doubt the same sector of society that would likely stand outside a public toilet handing out permission slips to urinate in the right bathroom.
Shouldn't all this be more about live and let live than anything else?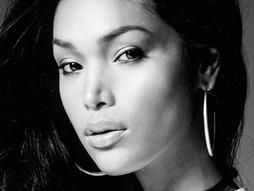 Geena Rocero
Janet Mock