After a 25-year absence I am going back to my native Madrid this summer and I am bringing my 2 adult children with me. This is going to be a marvelous trip for all of us and I have rented an apartment right in the middle of the city.
They have never been on an airplane much less to Europe and it will be a massive experience for them for this is one of its most cosmopolitan capitals. The cafes, restaurants, markets and tapas bars will be filled with people and I will be sitting alongside my kids having a great cup of coffee or a beer in the 16th century Plaza Mayor and happily people watching.
This is going to be a first taste of Europe for them and a relaxed vacation for me which will include seeing some family I haven't seen in ages.
I can hardly wait.
The last time I was there, I was driving my parents through France and Spain and a year later my father was dead from a cancer we didn't know he had. Life is short and we should not wait to live it.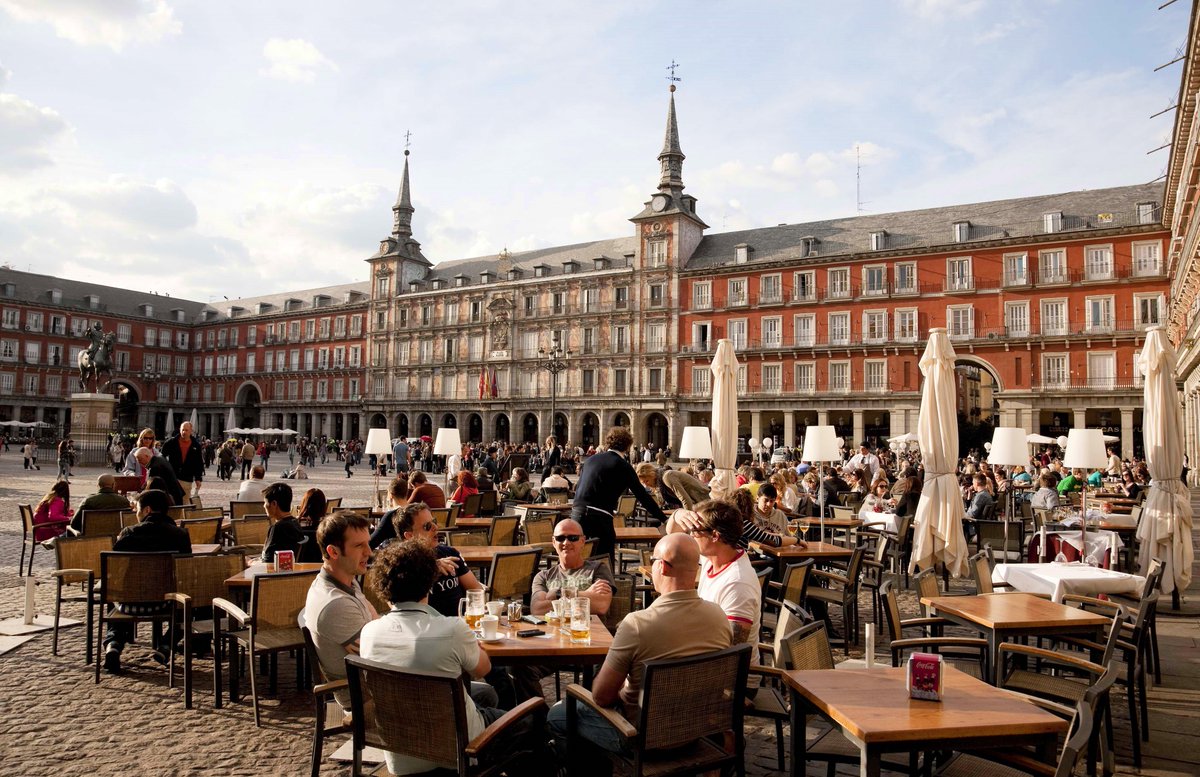 La Plaza Mayor