on the whole
This morning I dressed nicely but not overly fancy for Easter Mass. I wore dangly earrings, a discreetly flowered top I bought at Old Navy, my dark denim skirt and my new black patent pumps. On top of that came the long trenchcoat I've had for years.
The basilica was fuller than normal but hardly filled to capacity. After the service my friend Janet and I had our usual Sunday morning coffee and later on today I hope to meet Patricia to catch up on things socially and with her company.
I can't complain about things too much and life is generally good. Even if things with my son are a bit rocky right now, on the whole I am a happy lady.
Happy Easter to you all particulierement a mes soeurs a Paris.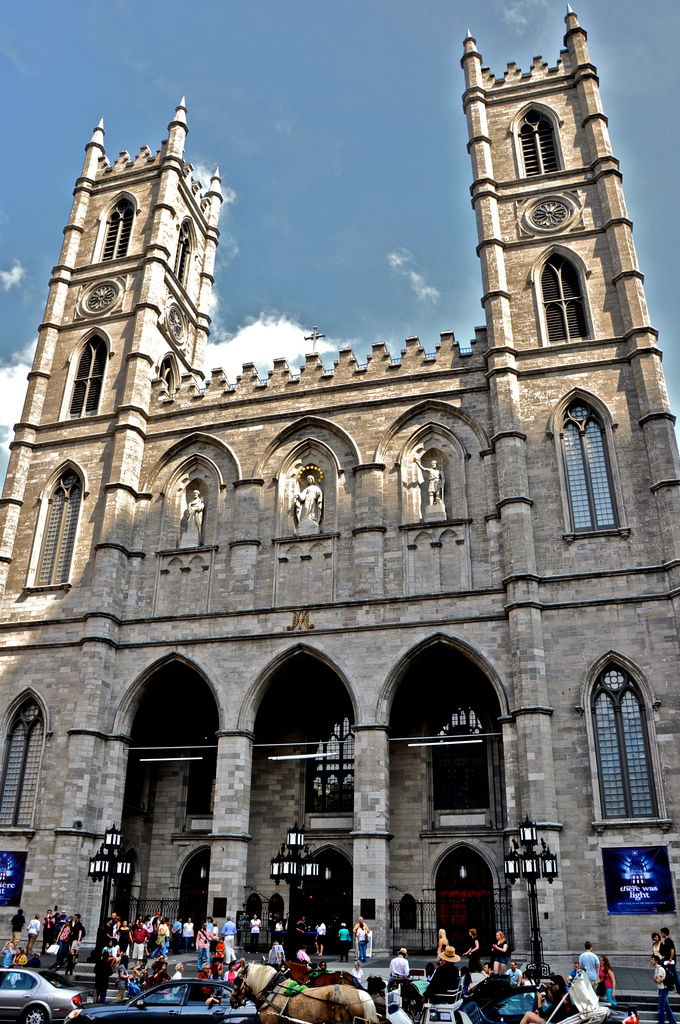 Our Notre Dame